Fills – Critical component for Cooling Tower Operation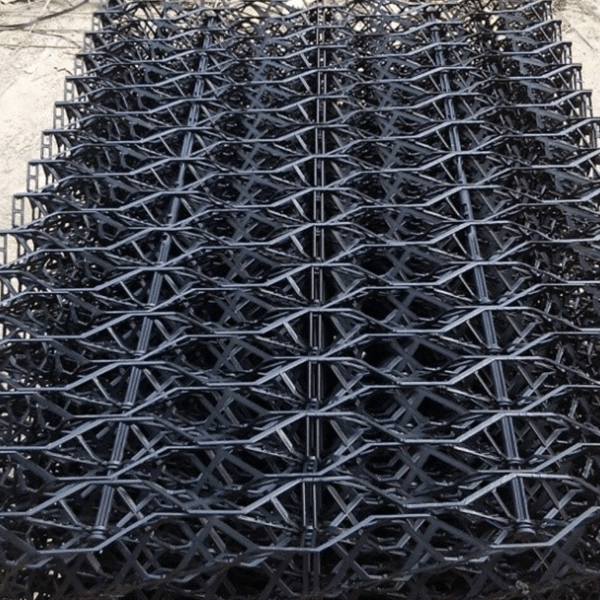 PROJECT

Supply and Installation of advanced Trickle Grid Fills for Cooling Tower Performance improvement of CT#3 (6 Cells – 13000 CMH)
CHALLENGE & EXECUTION

Hindalco RPD was distressed with the poor performance of their existing Cooling Tower Unit – 3 which is originally equipped with Film Fills. After an extensive study, Encon discovered that the heavy clogging of film fills is the major reason of cooling tower non-performance. The clogging of fills is attributed to poor water quality. After detailed water chemistry and thermal analysis, Encon suggested to replace the existing film fills to highly efficient trickle grid fills of patented technology manufactured in Germany. Encon has successfully supplied and installed the Cooling Tower Unit – 3 fills along with pultruded FRP support structure and hardware.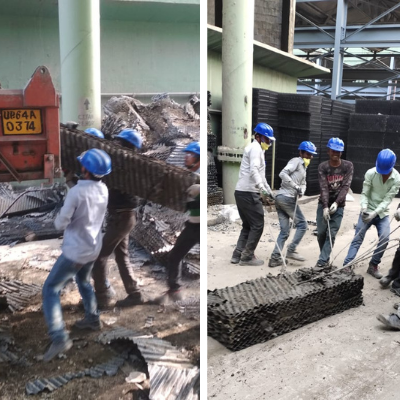 Heavily Clogged Existing Film Fills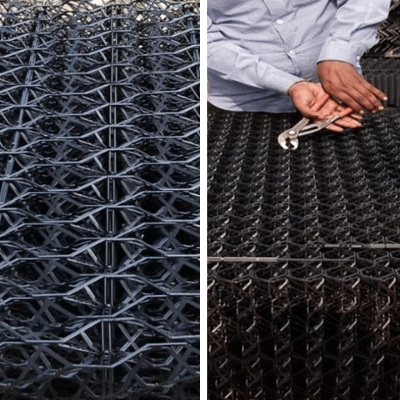 Upgraded Trickle Grid Fills
TRICKLE GRID FILLS
Trickle grid fills combine the heat transfer mode of film and splash with the ability to withstand high suspended solid loads
These fills are most suited fill for low fouling and scaling with higher heat transfer properties and have been developed as a replacement to film fills which is susceptible to clogging in poor operating conditions and splash fills which had very low heat transfer capacity.
PERFORMANCE IMPROVEMENT AFTER WITH TRICKLE GRID FILLS

It is observed and recorded that there is an improvement of 2 0C in cold water temperature and approach after the thermal upgradation of fills. The Trickle grid fills are also easy to clean for any clogging which will reduce the downtime and ease the maintenance.
| | | |
| --- | --- | --- |
| PARAMETERS | BEFORE | After |
| WET BULB TEMPERATURE | 28 °C | 28 °C |
| HOT WATER TEMPERATURE | 44 °C | 42 °C |
| COLD WATER TEMPERATURE | 35 °C | 33 °C |
| RANGE | 9 °C | 9 °C |
| APPROACH | 7 °C | 5 °C |