Improvement of Condensing Duty by changing our existing Fin Fan blade angle in Petrochemical Industry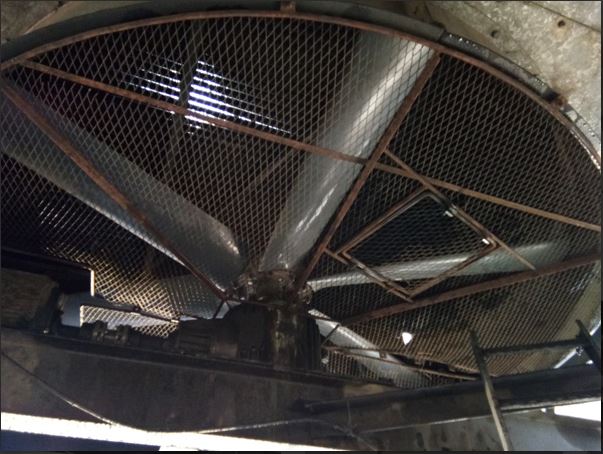 REVAMPING PROJECT 

BPCL's Mumbai RFU has undergone a major revamp in September 2021 to increase the design capacity from 3600 MTPD to 6000 MTPD. On 6th November 2021, RFU started processing 6000 MTPD of feed from CDU 3 stabilized naphtha and CDU4 stabilized naphtha.
CHALLENGE 

However it was observed that when RFU Splitter 2 was operating at design throughput the column overhead air fin condenser 60-EA-104 A-H was giving only 6 MMkcal/hr of condensing duty as against the design of 12.4 MMkcal/hr. RFU splitter 2 column was also under frequent flaring mode.
SOLUTION 

Encon instructed BPCL to change all its air fin condenser fan blade angle from the existing 7 degrees to 18 degrees installed in October 2019.
IMPROVEMENTS IN PARAMETRS

The following improvements were observed in RFU splitter 2 column post change in fan blade angles of 60-EA-104 A-H.
| | | |
| --- | --- | --- |
| PARAMETERS | BEFORE | AFTER |
| Blade Angle | 7 degrees | 18 degrees |
| RFU Splitter 2 Flaring | Frequent | Occasional |
| RFU Splitter 2 Reflux Flow | 1650 MTPD | 1900 MTPD |
| RFU Splitter 2 Top Yield NHT ISOM | 400 MTPD | 800 MTPD |
| Condensing Duty | 6 MMKcal/hr | 7 MMKcal/hr |