Transformation of existing Cross flow Timber Tower with Counter flow FRP Tower in record time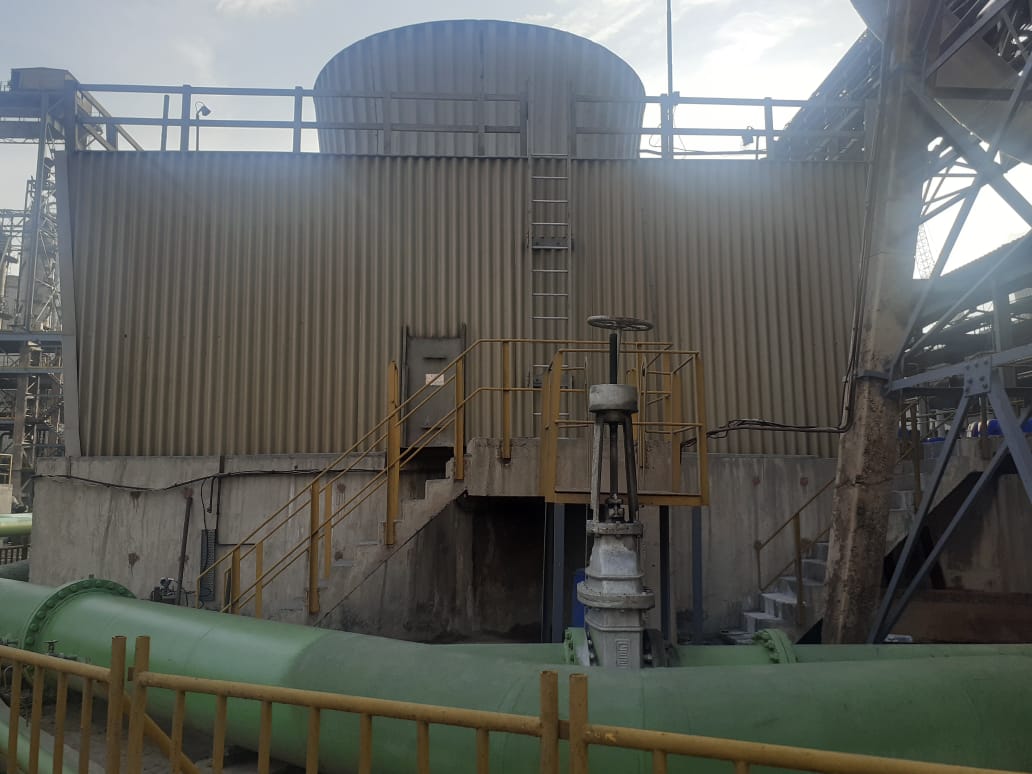 PROBLEM STATEMENT
To replace existing Sigma Cooling Tower with Counter flow Pultruded FRP Cooling Tower in existing basin which offers high thermal efficiency and reduce maintenance to reduce the power consumption in Howden and Syn gas compressor.
The quintessence of this project is the completion of project in specified time period of 4 weeks which include dismantling of existing tower; erection and commissioning of new tower after cleaning of basin.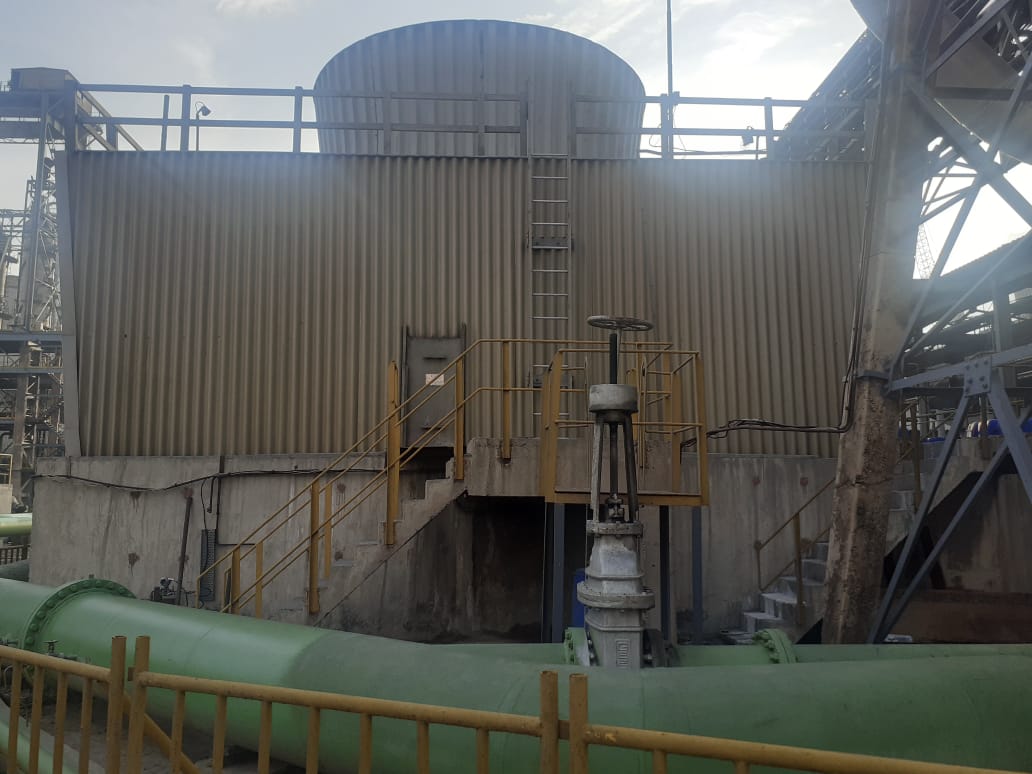 CHALLENGE

To comply with the required deadlines and with the technical features specified by KFCL.
SOLUTION
Encon takes up the project with great expertise and flexibility by providing sufficient skilled manpower with utmost safety as the priority and taking charge of the thermal and structural design.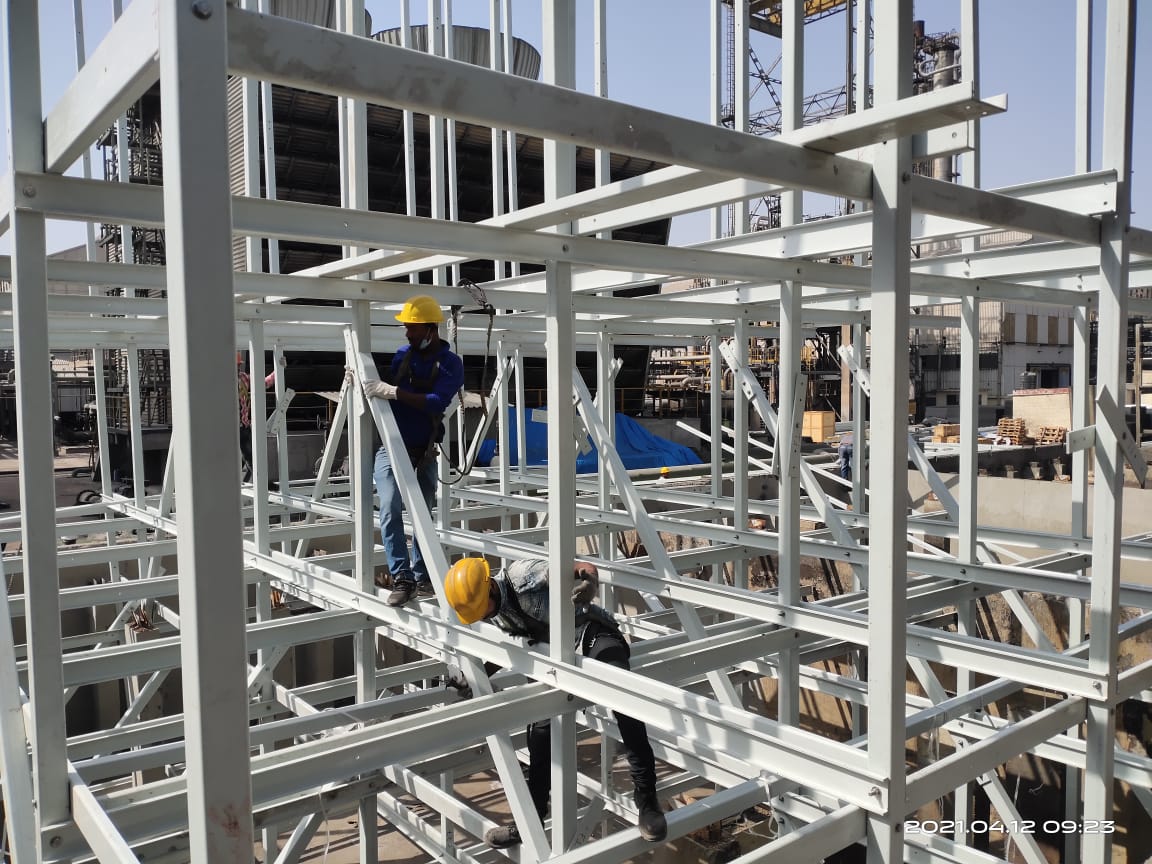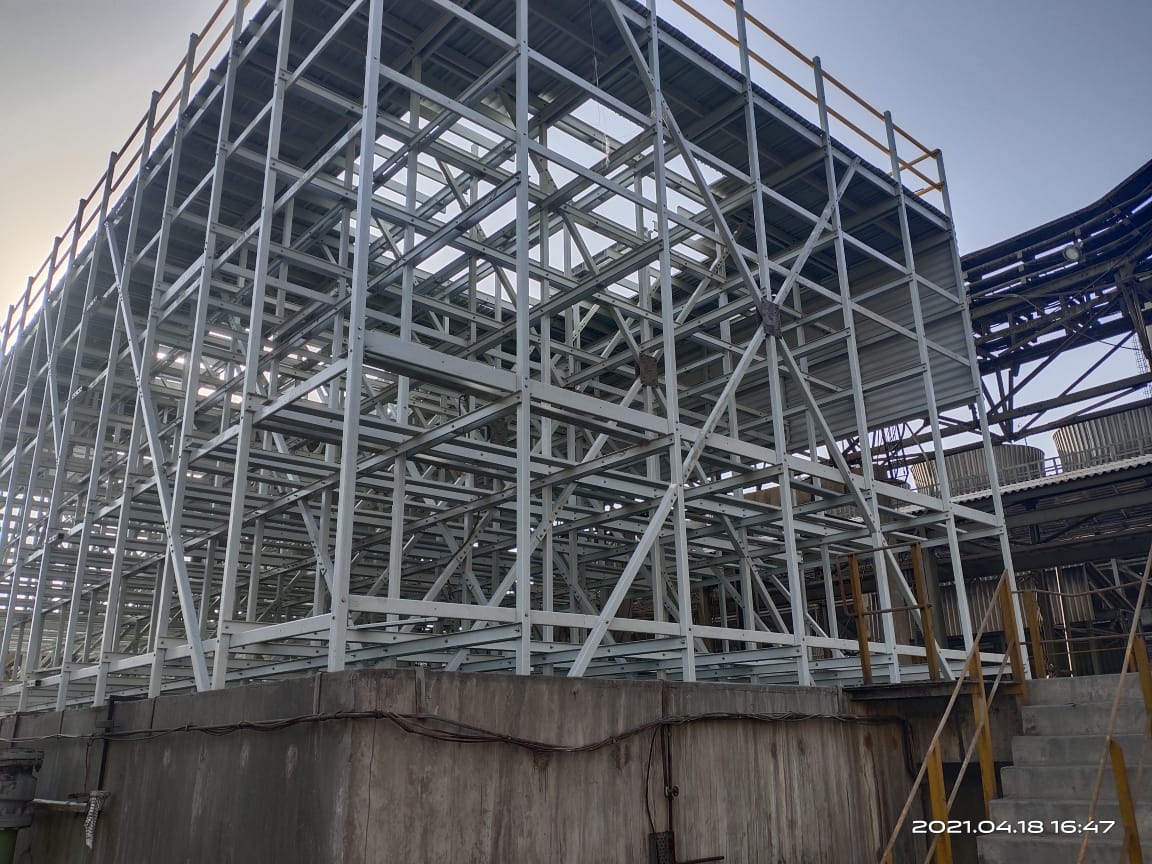 CONVERSION OF CROSSFLOW INTO COUNTERFLOW
To replace crossflow tower with counterflow tower, requires a great engineering evaluation of the total cooling system and pump systems.
For a given space, counterflow towers facilitates more efficient air/water contact due to vertical movement of air through the fill in to the downwards fall of the water droplet distribution.
SELECTION OF FILLS
The heat transfer phenomena in cooling tower depends on the efficiency of contact between air and water flowing through the tower, which indicates that the fill selection is a very critical step to achieve the best thermal performance for a given water chemistry and design condition.
To optimise the cost and performance our designers have selected combination of Film fills and Trickle grid fills. Film fills improve water distribution by forming a film on the fill surface as it descends, whereas Trickle grid fills combine the heat transfer mode of film and splash with the ability to withstand high suspended solid loads.
| | |
| --- | --- |
| TRICKLE GRID FILLS | FILM FILLS |
PERFORMANCE TEST AND RESULTS
A performance evaluation test has been conducted as per CTI ATC-105 guidelines, in collaboration with National Productivity Council, Kanpur. The overall approach attained is better than the design, achieving a tower capability of 106.5% and the best a cooling tower can accomplish.
PARAMETERS




WATERFLOW

HOT WATER TEMP

COLD WATER TEMP

WET BULB TEMP

RANGE

APPROACH




EXISTING

833.3 l/s

39°C

35°C

29°C

4°C

6°C




DESIGN

833.3 l/s

40°C

32°C

29°C

8°C

3°C

TEST

850 l/s

34.68°C

30.67°C

28.97°C

4.01°C

1.7°C